It's been my expectation that gold would manage to rally at least to $1300 before dropping into the now due daily cycle low. We are now ready to test that theory as gold has tagged $1300 this morning.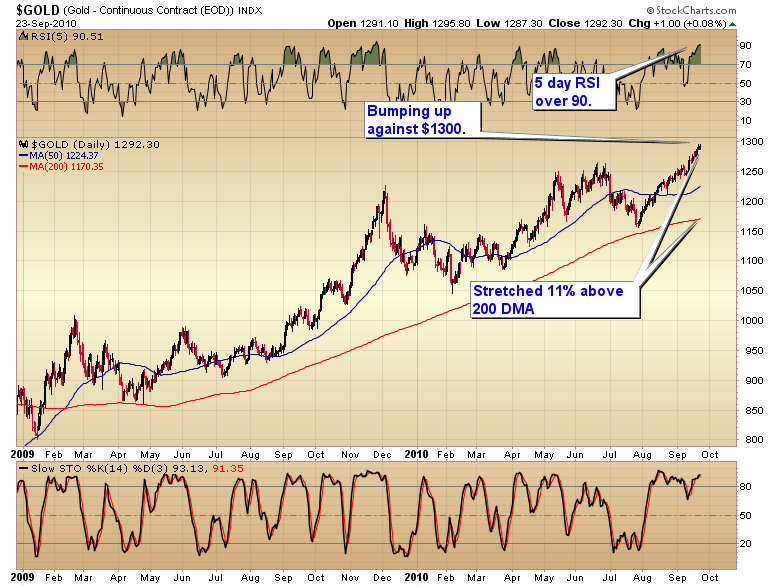 The rest of the sector is also mashed right up against all time or bull market highs.
I have my doubts that we will see all these resistance levels broken on the first try. We are also deep into the timing band for a daily cycle correction. This would be the most logical level for a corrective move to initiate from.
If gold is in a runaway move then any correction should hold within a 25 to 40 point range. My thinking is gold should drop about 35 points to test the breakout level at $1265.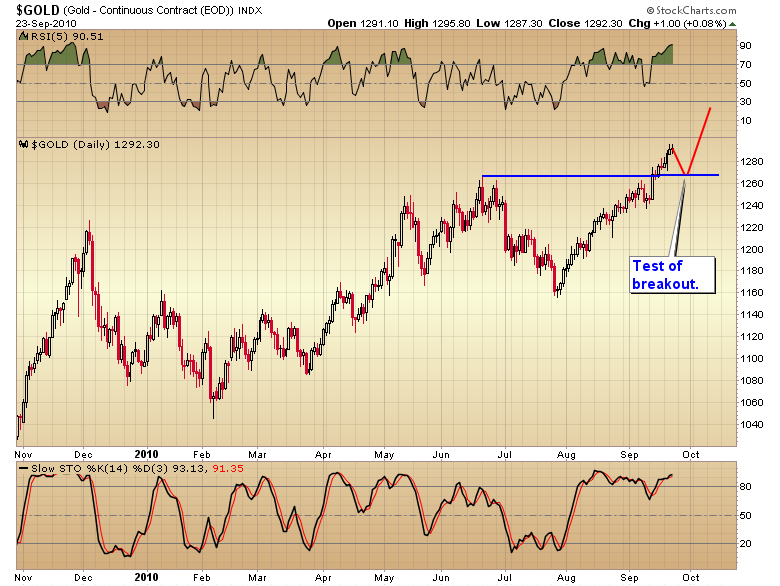 A throw back to test the triangle breakout by the HUI would also be a normal corrective move.
Once silver & miners join gold at new highs the entire sector will be trading in a vacuum with no overhead resistance. This will be like throwing gas on the fire. And that is the recipe for huge moves.