The stock market is now on the 34th day of its daily cycle. That cycle lasts on average about 35 to 40 days. So as you can see we are pushing the limits for a cycle top. We may have made that top on Wednesday. We'll just have to see how next week plays out.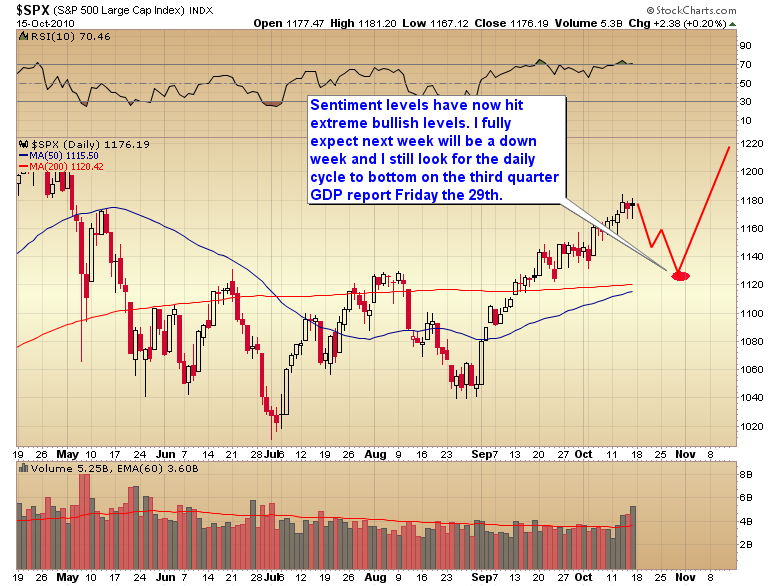 I also think the dollar may have put in a cycle bottom on Friday. If it did then it is due for a snap back rally to relieve the extreme oversold conditions. This should pressure virtually all asset classes (the possible exception might be gold).
At the moment I'm expecting the market to begin working it's way down into a daily cycle trough possibly bottoming on the third quarter GDP report Oct. 29th.
Any one still holding long positions might want to consider taking profits here, especially if the trend line gets broken next week.
Once we get past the correction into the now due daily cycle low traders can probably re-enter long positions for a run at the April highs.

More in the weekend update for subscribers.