If the market can end the day with a gain we will get a 4 day rule possible trend change signal.
The four day rule says; After a long intermediate rally look for the first down day to signal an intermediate trend change after the market rallies 4 or more days in a row.
The four day rule is a sign of extreme sentiment. I would caution that it only works after a long intermediate rally lasting multiple months. We have those conditions right now. We have also reached extreme bullish sentiment levels. The kind of levels where we are in jeopardy of running out of buyers.
Add to that the fact that the intermediate cycle is now going on it's 23rd week and we got a large selling on strength day a couple of weeks ago (a sign institutional smart money is exiting in front of a large correction.) and we can probably expect any further gains to be given back and then some when the market moves down into the intermediate degree correction.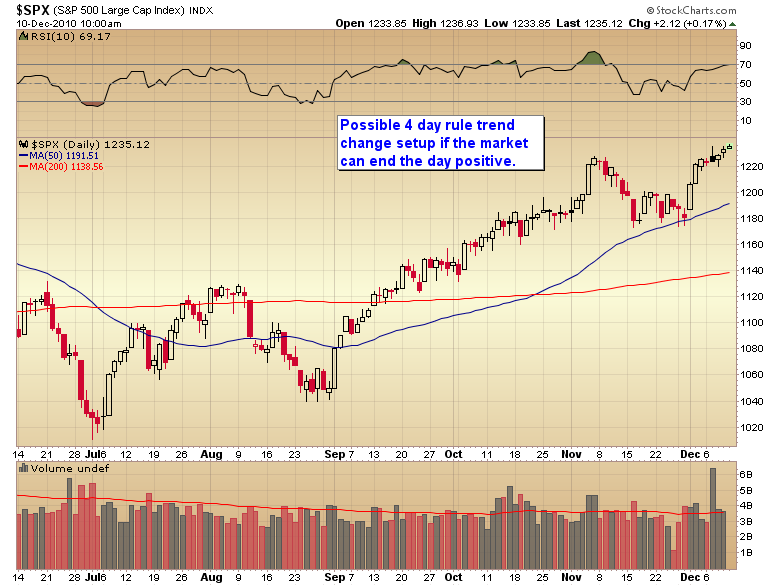 Now is not the time to press the long side in either stocks or gold.
That doesn't mean one should short. Shorting bull markets is a tough trade. You have to time the exit perfectly and survive the violent fakeout rallies to make money. Not to mention you will invariably miss time the entry several times. All in all you will probably be better off just going on vacation for the next 5-6 weeks.