It's still too soon to jump back into the precious metals sector. Gold is now due for a yearly cycle correction. A correction of that degree should take gold down to $1300 or lower. Maybe even as low as the $1265 breakout level.
February will mark the one year anniversary of the last yearly cycle low. So we are now deep in the timing band for that correction.
Gold is now in a down trend so perhaps it is working its way down into that major cycle low now. In order to jump in front of that trend we either need to see something that looks like a major yearly cycle low OR we need to see the down trend reversed.
As of last week gold had formed a weekly swing high.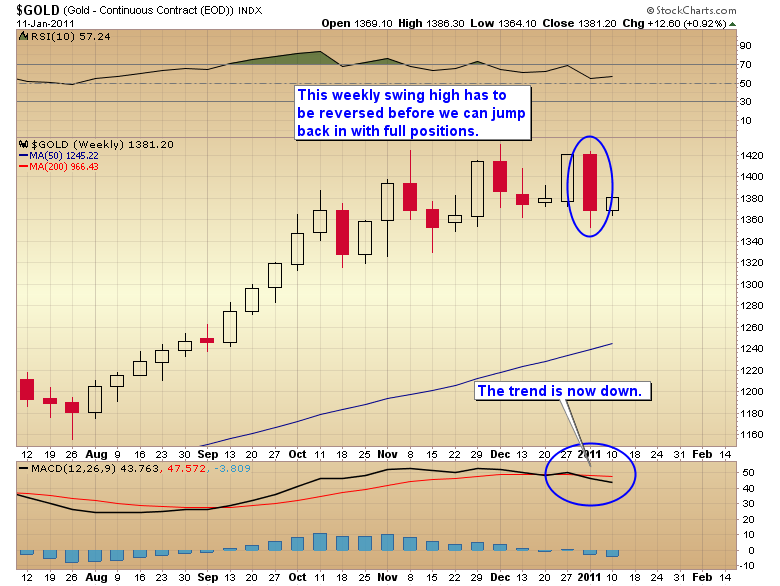 That swing has to be reversed before gold can continue higher.
Barring a severe correction we would need to see the pattern of lower lows and lower highs reversed in the sector before it is safe to jump back in the pool.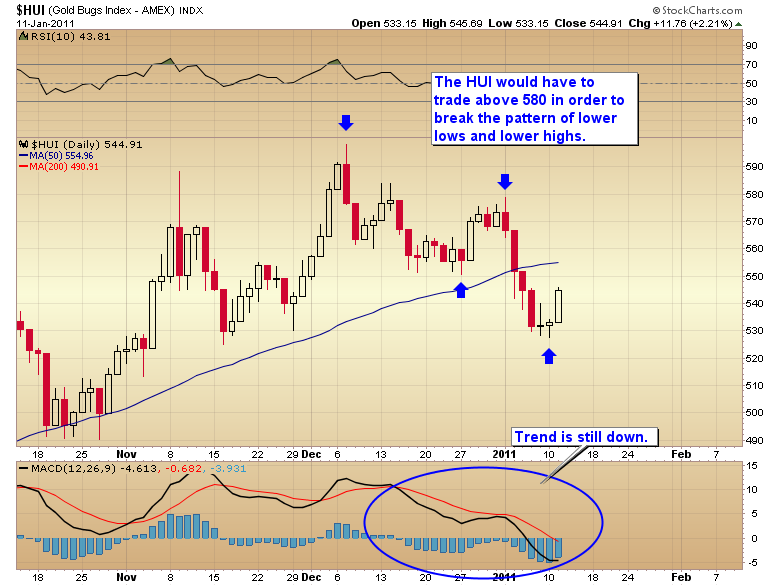 Patience is called for right now. Ideally we would see gold continue down into an obvious yearly cycle low. If that happens we will try to enter as close to the bottom as we can.

Barring that the sector would have to break the pattern of lower lows and lower highs before we reload positions.