While I don't think gold is likely to head back down and make a lower low I'm going to lay out a simple strategy to protect against getting caught in case it does.
It appears likely that we may see our first reaction against the new uptrend. This is the #2 test of the lows in a 1-2-3 reversal.
If gold then reverses and breaks through the pivot it will complete the 1-2-3 reversal and it will have begun a pattern of higher highs and higher lows.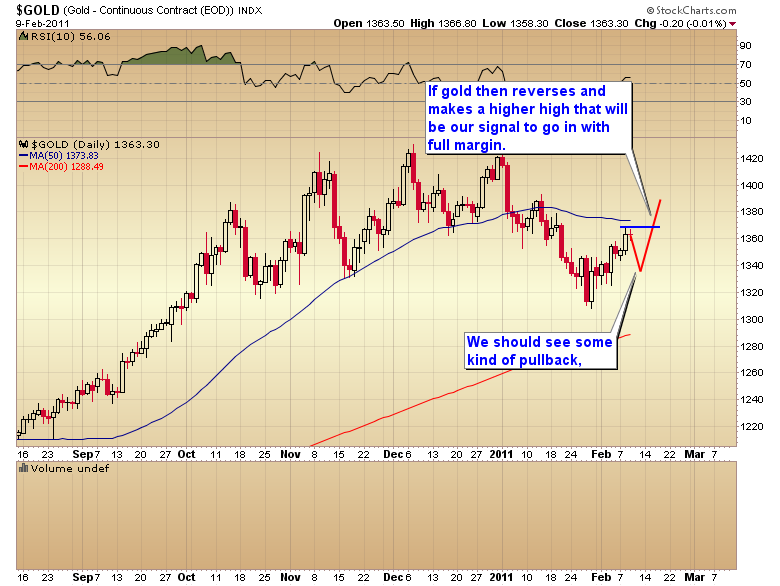 That would be the signal that the down trend has been broken and one could add in full positions or leverage (don't get carried away) as they see fit.
The downside is of course one will lose some profit potential waiting for confirmation and if gold reverses the early morning weakness you will just have to immediately buy back.
The action would be to lock in some profits this morning and then wait for the pattern of higher highs and higher lows to complete before putting positions back on.