Despite my bias to see new all time lows in the dollar index, I think the dollar probably put in the three year cycle low last week. Sentiment at the time had reached multi-year lows and as of yesterday the dollar had moved back above the 50 day moving average.
If I'm right then this should usher in the next deflationary period just like the rally out of the `08 three year cycle low signaled a coming recession, the next leg down for stocks in the ongoing secular bear market, and a collapse of the CRB into it's 3 year cycle low.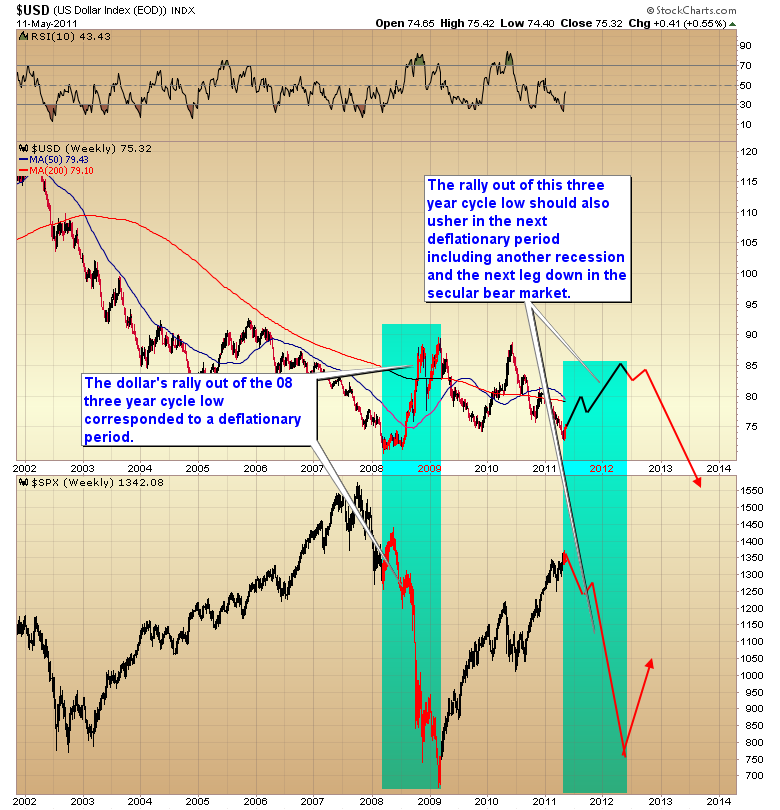 This should also drive gold down into it's D-wave decline. Yesterday the miners made a lower low and this morning silver made a lower low. It's probably only a matter of time before gold breaks below the $1462 pivot. That would confirm that gold is now in an intermediate decline and this late in the C-wave that would almost certainly turn out to be a D-wave correction.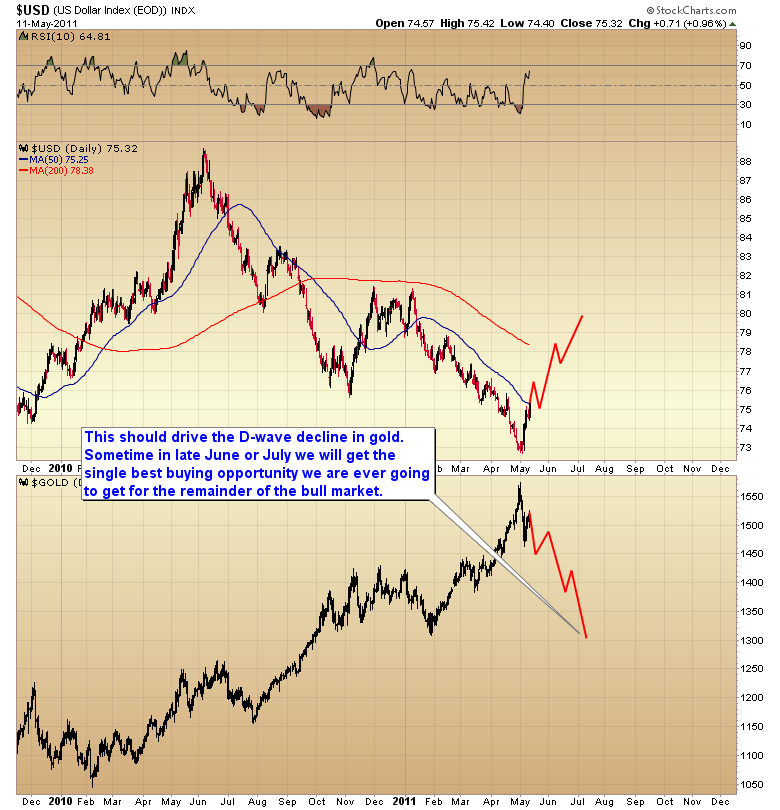 The good news is that sometime in late June or early July we are going to get the single best buying opportunity we will ever get for the rest of this bull market.
At this point the goal is to preserve capital and get to that major D-wave bottom with plenty of dry powder.