In my last post I hypothesized that the bear market in stocks had finally sunk its teeth into the precious metals sector. I was looking for a final move down into a true D-wave bottom, coupled with the HUI dropping down to test the 200 week moving average. I could not have been more wrong!
Instead gold formed a double bottom at $1600 and yesterday confirmed a trend change to a pattern of higher highs and higher lows.



As is usually the case the miners played follow the leader and reversed their downtrend also.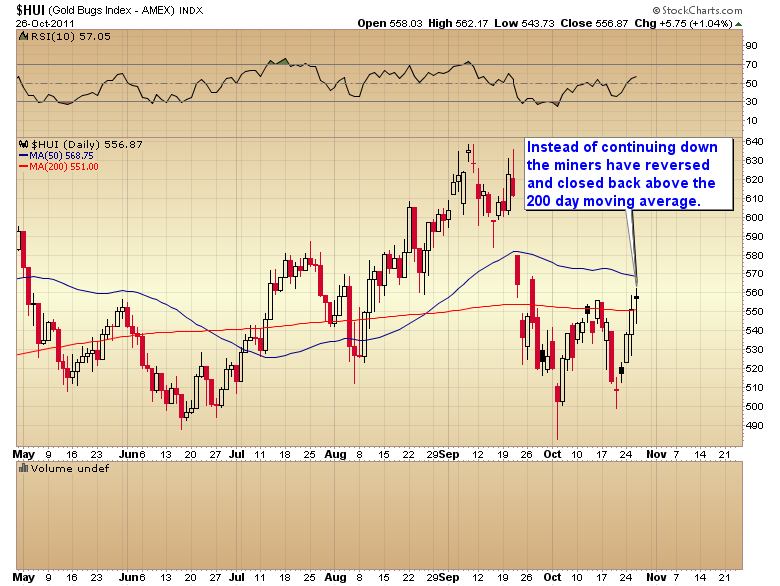 It is now clear that gold put in an intermediate degree bottom on September 26. The double bottom is a much stronger basing pattern then a V-shaped rebound and should launch a test of the $2000 level at some point during this intermediate cycle.