New Highs – Here We Come
Correct again. The S&P has now taken out the June intermediate cycle high and is only 10 points from taking out the all-time highs. You need to use cycles to spot these turns. This is why the technical crowd, EW crowd, etc. continue to get these wrong.
Face it, these guys are never going to spot these turns. You need to understand cycle theory to profit from these major intermediate turning points. You also have to acknowledge and accept that we no longer have free markets and be willing and able to spot when interventions occur.
I suggest that if you are still following someone trying to deny market manipulation you run far and fast in the other direction. They are going to be bad for your portfolio.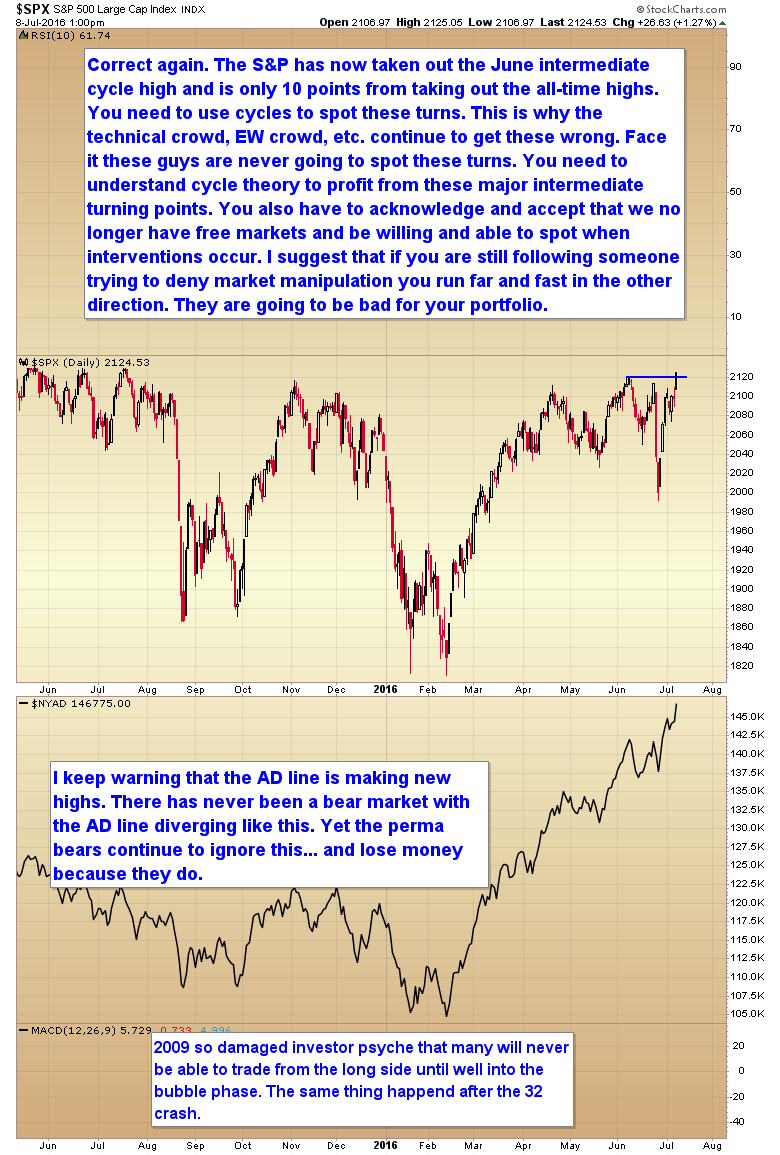 I keep warning that the AD line is making new highs. There has never been a bear market with the AD line diverging like this. Yet the perma bears continue to ignore this… and lose money because they do.
2009 so damaged investor psyche that many will never be able to trade from the long side until well into the bubble phase. The same thing happened after the `32 crash.
Like our new Facebook page to stay current on all things Smart Money Tracker