As I noted in my last COTD, there are signs popping up that stocks are about to, or have completed a very mild intermediate cycle low. The vast majority of traders decide to buy (or join the SMT) after most of the move has already happened. Last summer my biggest influx of new subs occurred right at the summer high in metals. No one wanted to join the SMT in January when I was calling the bottom. They waited till the move had rallied 180% before joining. Go figure.
Now I'm telling you again that we are about to start the final bubble phase of this bull market. Most traders are still looking for the next bear market, and have been since 2010. So are you going to make the same mistake again and join the SMT after most of the bubble phase has already passed you by or will you do something different this time and get in before the move happens?
At this point I'm just waiting for the Dow to break out of its bull channel to signal it's game on.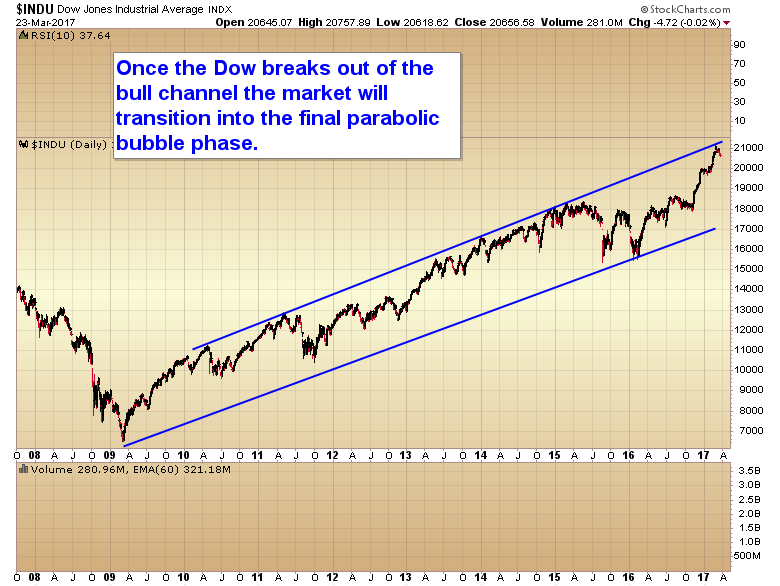 Like our new Facebook page to stay current on all things Smart Money Tracker