Folks I think it's time to give the metals a rest. They have achieved the minimum target of pushing the weekly stochastics back to overbought levels. There are some concerning signs popping up that the intermediate cycle may be topping.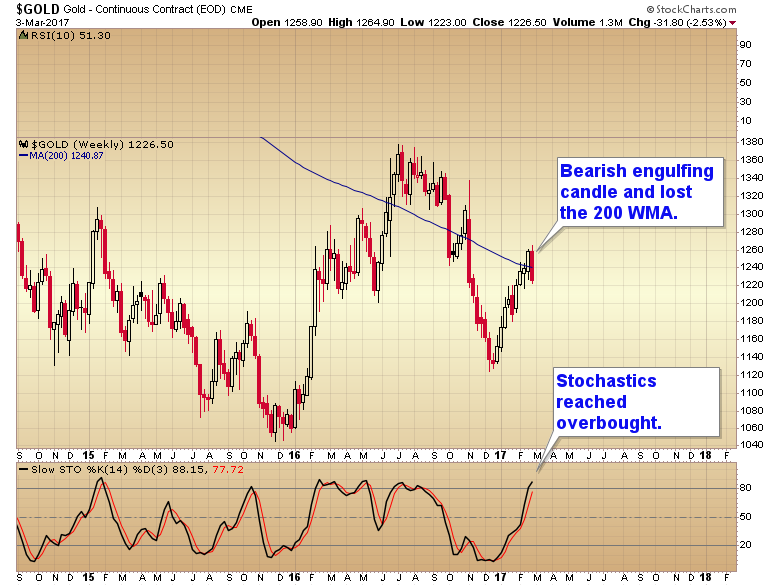 Yes we all wanted the metals to retest the summer high but it may not be in the cards yet. It appears that the metals are still stuck in a very complex bottoming pattern. No don't listen to the nonsense that gold is going back to 1040. It's not. But it also doesn't appear to be ready to really take off to the upside just yet.
With stocks just starting the bubble phase of this bull market there is too much competition from the "free" money in the stock market for the metals to really kick it in gear yet.
Stocks should drop (probably violently) into their yearly cycle low sometime this month, and that will be the next big opportunity.
We made good money on the metals run. The leveraged portfolio increased from +50% to +158%. The unleveraged portfolio from +50% to +79%. Now it's time to give the metals a rest.
The next big opportunity will come when stocks complete their yearly cycle low. So build cash and get ready.
I'll cover this in more detail in the weekend report.
Like our new Facebook page to stay current on all things Smart Money Tracker