With today's move to new lows the banks have managed to scoop up another $1.8 billion in shares of NUGT. Something really big is brewing, but I expect most of you will miss it because the banks have worn you out. You won't be able to buy until most of the rally is already over.
I'll say it again: a bottom sometime this week.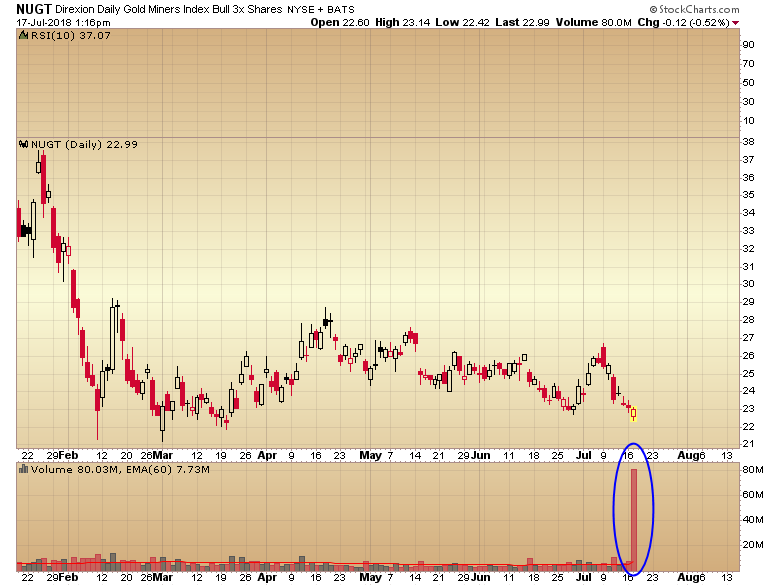 On another note, the perma bears just got kicked in the teeth again. The Nasdaq looks primed for a run to 8000.