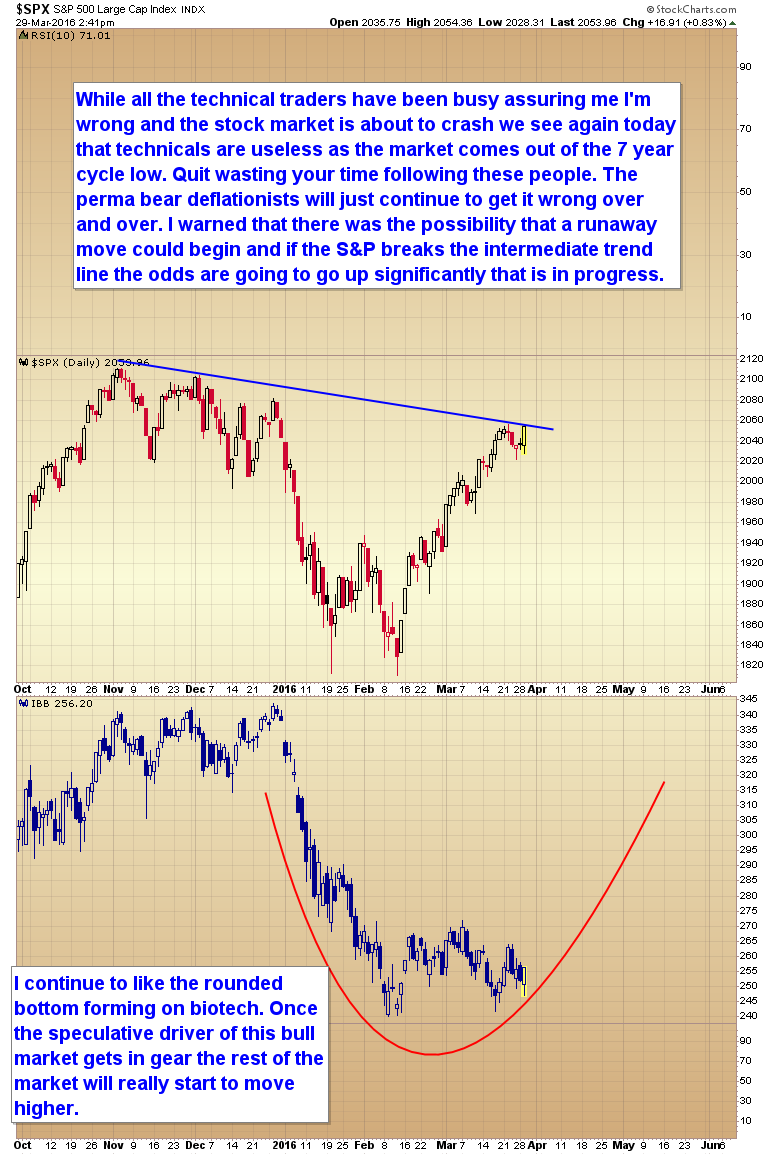 While all the technical traders have been busy assuring me I'm wrong and the stock market is about to crash, we see again today that technicals are useless as the market comes out of the 7-year cycle low. A runaway market is close to being confirmed.
Quit wasting your time following these people. The perma bear deflationists will just continue to get it wrong over and over. I warned that there was a possibility a runaway market could begin and if the S&P breaks the intermediate trend line the odds are going to go up significantly that outcome is in progress.
I continue to like the rounded bottom forming on biotech. Once the speculative driver of this bull gets in gear the rest of the market will really start to move higher.
Like our new Facebook page to stay current on all things Smart Money Tracker