GOLD – TIME FOR A BOUNCE, BUT PROBABLY NOT A BOTTOM YET
Sentiment got a little too bearish and price is bouncing off the 38% Fibonacci retracement. Ideally though I'd like to see one more lower low next week to break the cycle uptrend line before trying to call a bottom.
I'd like to see a bit more bearish sentiment and some panic selling. DCL's should create fear and cause traders to think price is rolling over. That usually requires a trend line break to get technical traders on the wrong side of the market before price resumes the uptrend.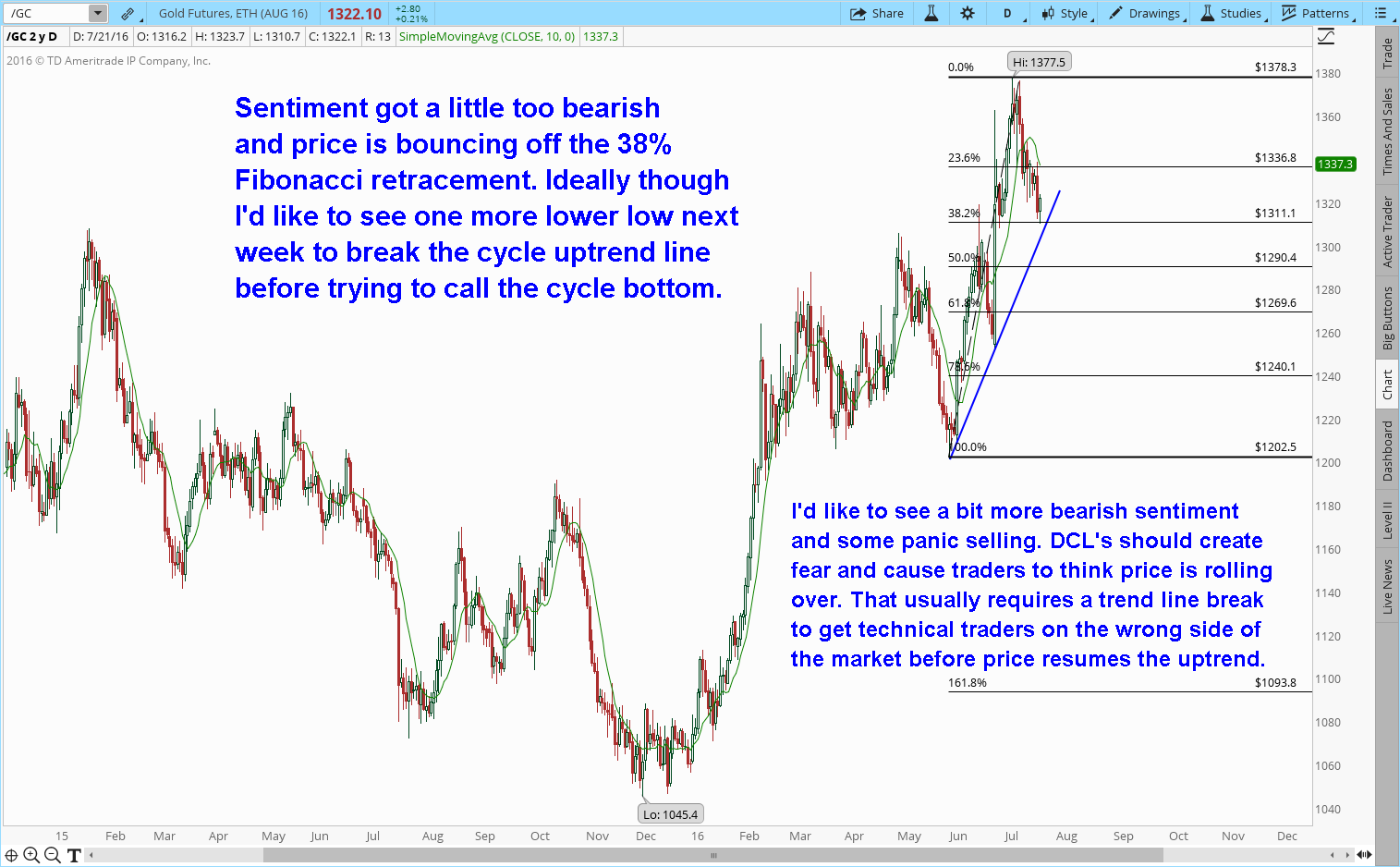 Like our new Facebook page to stay current on all things Smart Money Tracker