We have a potential coil forming on the gold chart. As I've mentioned before about 70% of the time the initial thrust out of a coil tends to be a false move soon followed by a more powerful and durable move in the opposite direction. If that holds true then it would be preferable for gold to break out of the coil to the downside.
Today will be the 24th day of this daily cycle. The cycle can last up to 30 days and not be out of the ordinary, so it is possible that the daily cycle didn't bottom on Aug. 24th. I was expecting a push to $1240 before a pullback. We were a bit short of that target on Aug. 18th, but have now tagged it.
If the stock market continues to drop into the Friday jobs number we could see gold drop into another corrective move this week.
Last week silver broke out of a triangle consolidation. It's not unusual to see a throwback to test the upper trend line.
If gold does have another move down into the latter part of the timing band we can probably expect silver to drop back down to at least the $18.70ish level and test the triangle breakout.
There are also two gaps on the GLD and SLV chart that are begging to be filled before continuing higher.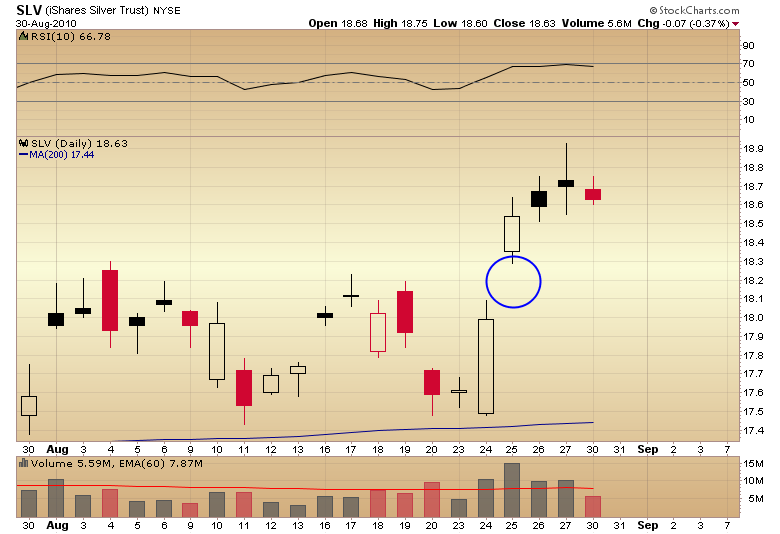 If the coil breaks down watch gold for a swing low this week as a sign of the bottom.