For the duration of the dollar's secular bear market the 200 week moving average has acted as pretty solid support and resistance.
The recent two week rally has now relieved the oversold conditions and in the process the dollar is about to hit the brick wall of a declining 200 week moving average. It's already hit the intermediate down trend line.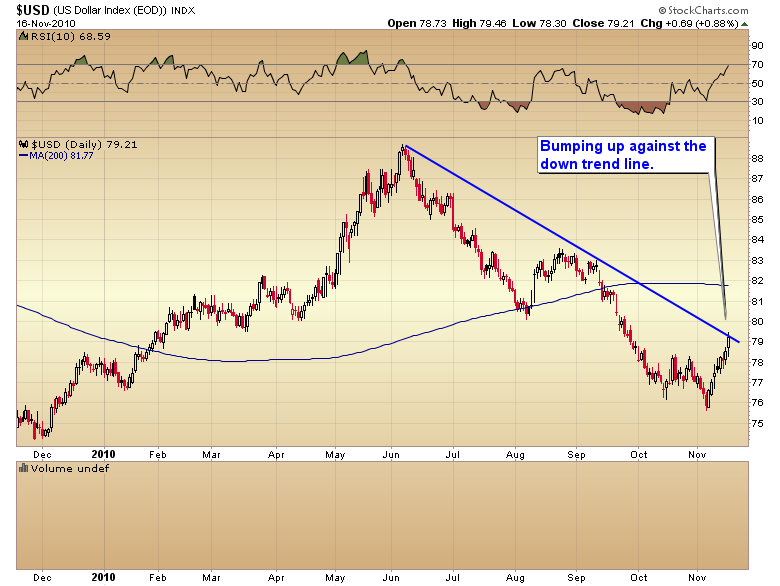 The dollar is now short term overbought, in a strong down trend, is pushing up against solid resistance, in a secular bear market, is caught in the grip of a left translated 3 year cycle decline, and in the early stages of a dollar crisis.
I don't like the dollars chances of pushing significantly above 80.
As soon as the dollar resumes its collapse into the 3 year cycle low I expect we will see stocks and commodities resume their upward advance.
By the way, my good friend Doc, who most of you are familiar with either from his blog or from the insightful comments he posts in the SMT comments area, has offered a discounted rate for his newsletter to SMT readers. You can go here to take advantage of his offer thru Thanksgiving weekend. He might even buy me a chicken burrito or two if you sign up 😉


http://www.thedocument.com/members/smt.cfm