If the premarket weakness holds into the open the market will gap down to the 200 week moving average this morning.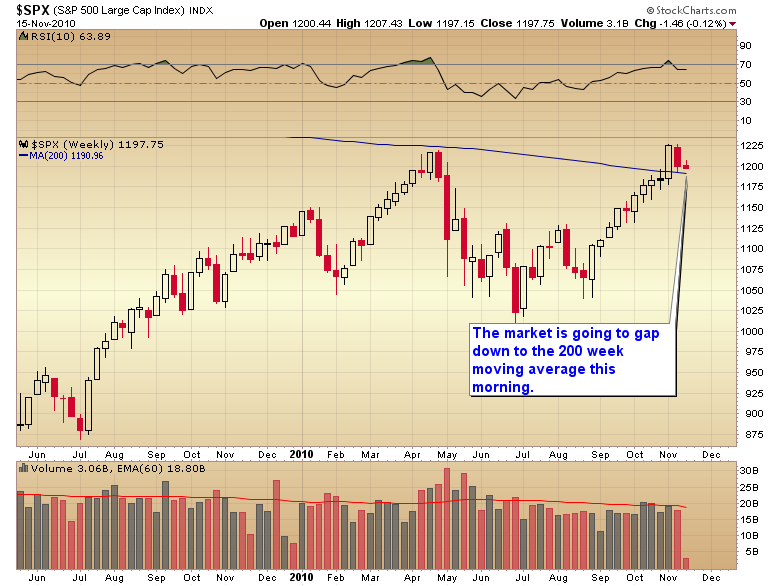 In April the 200 WMA acted as resistance and turned the market down into the extended multi-month correction. Now the market has regained that important resistance level. I have my doubts that it will spend very long below that level if at all now that it has been recovered.
I've been harping all along on the fact that we needed to see an "obvious" correction before we could consider that we have a move into a daily cycle low. We now have it and it is taking the form of a bull flag on mild volume.
Usually a bull flag will break sharply higher as it is normally a bullish pattern. Unless we get a sharp break down out of the flag traders need to stay nimble as we could put in a bottom at any time. A swing low this late in the daily cycle will have high odds of marking a bottom.
By the way, my good friend Doc, who most of you are familiar with either from his blog or from the insightful comments he posts in the SMT comments area, has offered a discounted rate for his newsletter to SMT readers. You can go here to take advantage of his offer thru Thanksgiving weekend. He might even buy me a chicken burrito or two if you sign up 😉