I've noted in the nightly updates that gold is now deep in the timing band for a daily cycle low. My best guess is gold should tag the 38% Fibonacci retracement before bouncing out of that short term bottom.
However the stock market still hasn't moved down into it's yearly cycle low yet.Both gold and stocks are now due for a major yearly cycle low. This is a much higher degree correction than a daily or intermediate cycle pullback. So the corrective moves in both gold and stocks should be very severe. I would be very surprised if both don't correct at least to the 50% retracement.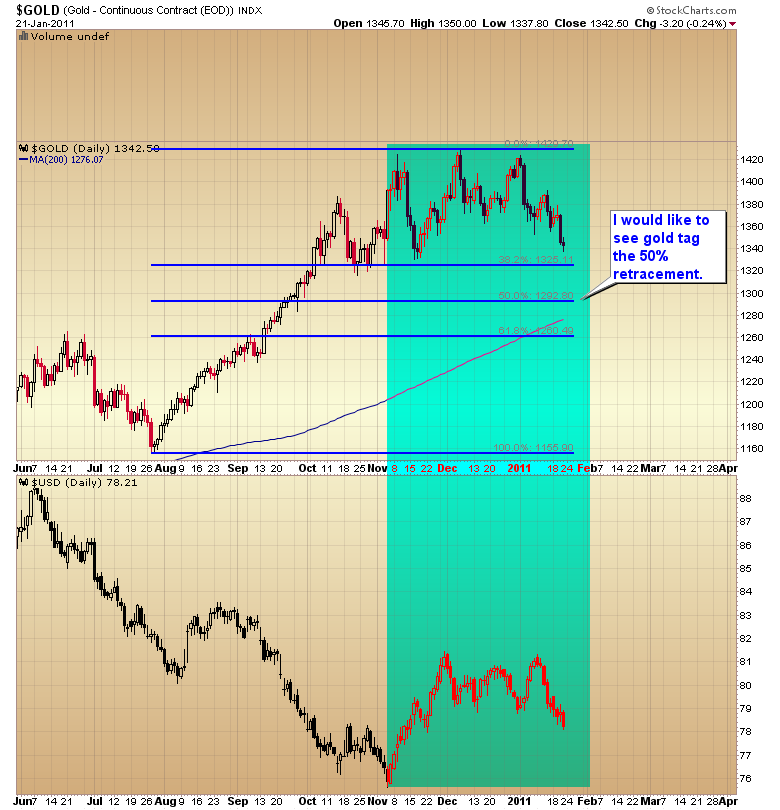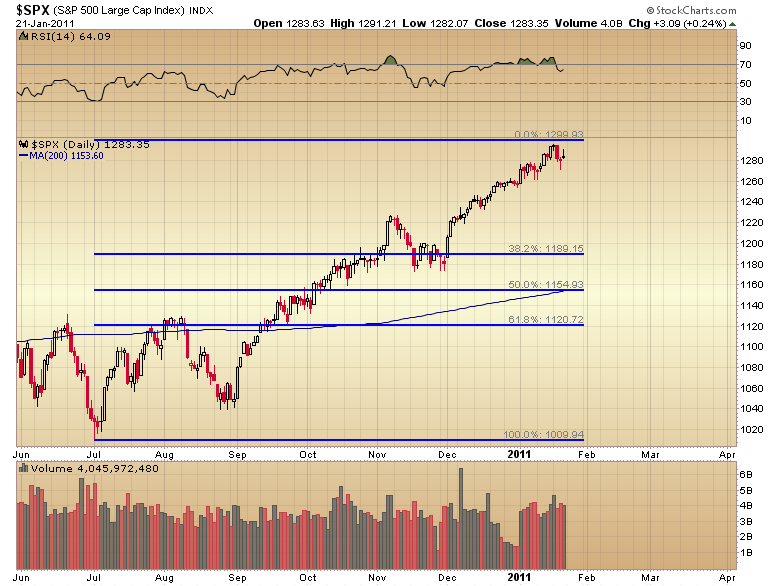 Notice on the gold chart how the rally out of the yearly cycle low in the dollar halted (temporarily) the C-wave rally in gold.
The dollar is now moving into the timing band for another short term bottom. I expect the rally out of that coming bottom to drive the final leg down in gold and to power the move down into the yearly cycle low for stocks.
While I fully expect gold to bounce off the 38% retracement I doubt that will be the end of the correction. A yearly cycle low usually has to do more damage than that, especially if it's coupled with the massive selling pressure of stocks also moving down into a yearly cycle low.
Those that want to speculate could enter precious metal positions at around $1325, but be prepared to get stopped out if gold dips back below that point next week on it's way down to $1290.
Personally I'm going to wait until I think the stock market has bottomed before I'm ready to jump back into heavy positions.