A dollar panic next week is a possibility.
The intermediate and daily dollar cycle are both getting very long in the tooth. I expect both will bottom next week. Remember a couple months ago when everyone was expecting a rally to 100-120?
The upcoming rally in the dollar will not make new highs and I'm pretty confident the cyclical bull market in the dollar is over.
If the October support around 94 breaks, we should get a final bloodbath phase to turn everyone bearish and setup the next multi-week rally.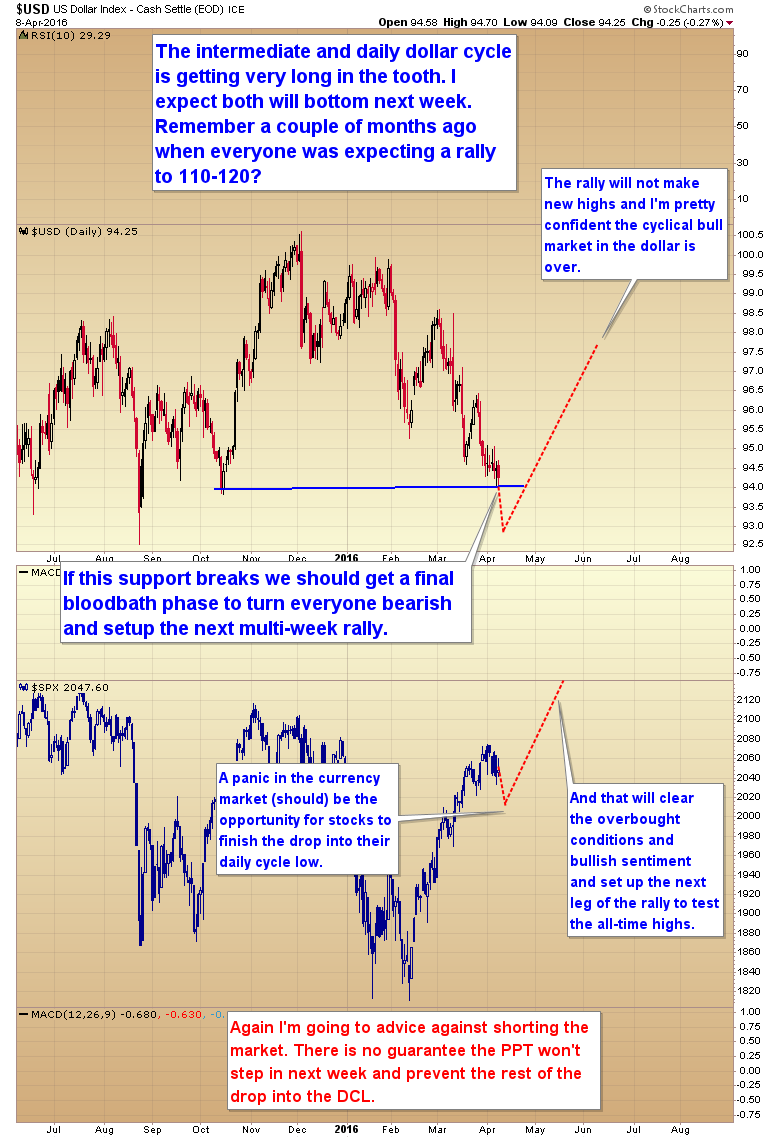 A panic in the currency market (should) be the opportunity for stocks to finish the drop into its daily cycle low. This, in turn, would clear the overbought conditions and bullish sentiment and set up the next leg of the rally to test the all-time highs.
Again, I'm going to advice against shorting the market. There is no guarantee the PPT won't step in next week and prevent the rest of the drop into the daily cycle low (DCL).
Like our new Facebook page to stay current on all things Smart Money Tracker